Casino Games Online - Tutorials - Play for free
Casino History
Although gambling or the act of placing wagers, has probably existed since the beginning of society, gambling houses, nowadays called casinos, originated as a business sometime in the 16 century, in Venice, Italy. While the look of many of the original casino games has advanced, the basic playing mechanics have remained, with minor tweaks. The exception here would be video slots, which were obviously not possible without modern-day technology. Originally complex machines, they are now essentially mainstream computers built into cabinets.
Online Casino Games
Blackjack
Blackjack, frequently also known as Twenty One, or 21, is a card game and probably the most common casino game in the world. The rules and playing mechanics are simple to understand, even for a novice punter. The game can be played with a single deck of cards, although frequently multiple decks are used, and doesn't require any special equipment.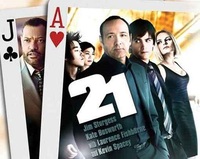 Every casino in our Internet Casino Guide has a digital version of this classic card game. In some cases, punters are also able to play a live-dealer version of Blackjack - we highly recommend this form of entertainment as the added human interaction makes the game more memorable.
For our movie buffs (and Kevin Spacey) fans, and to learn more about Blackjack, we recommend the highly acclaimed fact-based film "21", about a group of card-counting MIT students who swindle Las Vegas casinos out of millions of dollars.
Read our Online Blackjack Guide for a detailed history, tutorials and free games.
Roulette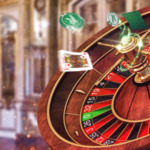 Invented by the famous French physicist, Blaise Pascal, roulette is a classic casino game in which a coupier spins a wheel in one direction, and a small ball in the opposite direction. Players place bets on either red or black numbers. Two major flavors of Roulette exists - American and European (also known as French). Generally speaking, European roulette is the preferred version of this game, as it gives the house a smaller edge.
Many online variants of roulette exist. Our favorite is live-dealer roulette, available at most online casinos, as the experience is most realistic, however the game can also be played as a classic internet game and even a video slot.
Baccarat
The French must be natural gamblers - in the 19th century, they created another hugely successful card game, Baccarat. This game is a favorite among high rollers, who oftentimes wage 100's of euro on a single hand. There are three major variants of Baccarat, with the most common, especially in English speaking countries, being Punto Banco. This form of Baccarat is a game of pure chance, with no strategy involved.
Video slots
Modern day online casinos mimic the experience of the original brick-and-mortar casinos, by providing many of the original video slots, albeit in digital form. Due to the processing capabiitlies, the often repetetive games of old have been remade into interactive masterpieces filled with story, sound and fluid animation.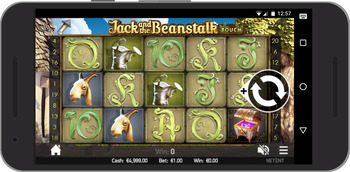 In the last few years, with improved 3G/4G internet, we have also seen a rapid advancement of mobile internet casinos, giving gamblers the ability to play all common casino games while on the move.
Live Casino Games
Old meets new. The closest you can get to a brick-and-mortar casino experience, without leaving your house, is to play live casino, or live dealer casino.